Adventist Health White Memorial Wins 2021 ENA Lantern Award
The ENA Lantern Award recognizes Emergency Departments demonstrating excellent practice and innovative performance. KATE is proud to support this award-winning ED team!
Make Better Decisions at the Point of Care
Transform EHR Data Into Accurate, Real-Time Clinical Decision Support
Advancing AI in the Emergency Department
The latest peer-reviewed publication highlights how KATE understands high risk patients, empower your RNs with AI that can deliver real-time clinical decision support.
Watch the AHA Innovation Event
Baldrige Winner Adventist Health White Memorial's Journey through COVID-19
At the start of the COVID-19 pandemic, Adventist Health White Memorial had to swiftly act to redesign organizational capabilities and support staff to improve wellness and retention. Mara Bryant (Operations Executive, Adventist Health White Memorial) and Al Faber (CEO & President, Baldrige Foundation), share the hospital's journey of innovation through COVID-19.
Mednition helps clinical and hospital operations leaders quickly and clearly see the impact of care decisions on individuals and populations. And across healthcare systems.
We make all your EHR data useable, so you can understand and act on it in real time. And we use machine learning to instantly compare the medical record with a massive data set, identifying anomalies in care, and also larger trends and patterns.
The result is a safety net for clinicians, where their expertise is supported by artificial intelligence to improve clinical decisions, patient outcomes and experiences.
Clinical Accuracy with AI Software for Emergency Departments
Clinical accuracy is more than a goal we share with the entire health care community. It's also our vision. And it's our promise to keep.
It's why we built a new way to accurately understand the content and context of the entire EHR, including all free text. It's why our machine learning technology is uniquely — and instantly — able to compare anonymized patient data with billions of clinical data points. And it's the reason we are so driven to help you decrease preventable errors and improve patient outcomes.
better clinical decisions for all patients walking through your door*
improved detection of patients at risk for decompensation*
Advanced ML + more than 10 billion data points*
* Based on a multi-hospital research study currently in peer review
Emergency Department Research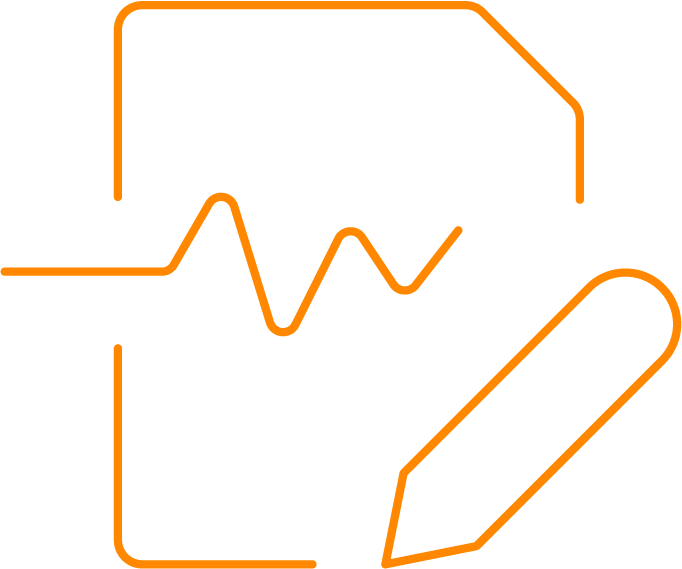 Improving Emergency Department ESI Acuity Assignment Using Machine Learning and Clinical Natural Language Processing
Ensure Patients Receive the Right Care at the Right Time
We help you focus clinical resources with confidence, informed by a comprehensive understanding of the patient and the care they are receiving. So you can quickly and accurately identify higher risk – and also lower risk – patients. And significantly improve outcomes and experiences. I always worry about missing that critical patient who could die in your waiting room.
By Clinicians,
For CliniciansTM
Mednition was created by clinicians and clinical data experts to complement existing workflows, processes and documentation. It works in the background, continuously monitoring additions to the EHR, alerting care teams to anomalies through your existing EHR screens and approved devices.
Easy-to-Use,
Easy-to-Implement
Mednition works with all your existing healthcare investments and workflows. It requires minimal training, so there is no downtime and no loss of productivity. We're HIPAA compliant, HL7 standards-based and delivered as a service, not a capital expense.
Continuously learning teams fueled by continuous learning technology
Mednition fuels continuous learning by individual clinicians and care teams, leading to improved clinical decision making at the point of care. At the core of Mednition are machine learning technologies as dynamic as they are innovative, growing increasingly accurate as they continuously learn from a larger and larger data set. These technologies fuel continuous learning by detecting and recognizing patterns and trends in care delivery, and providing those learnings right back to the care team.
Lower Costs and Higher ROI
Better clinical decision making drives benefits throughout your healthcare system, including improved throughput, lower operational costs and reduced risk. Beyond real-time clinical decision support, we help you research, model and measure the impact of clinical pathway changes before they're deployed.
Healthcare Industry's First Real-Time Triage Clinical Decision Support Solution Now in Use in 16 Adventist Health Hospitals Seeing More Than...
More
Today, we are proud to announce KATE is now being used by more than 1,800 ED clinicians seeing more than...
More