Real-time AI in triage is saving lives.
"Artificial intelligence has become an integral part of our triage process, providing our team with a real-time second set of eyes."

Ruth Keniston, MSN, RN, CEN, ED Nurse, Adventist Health White Memorial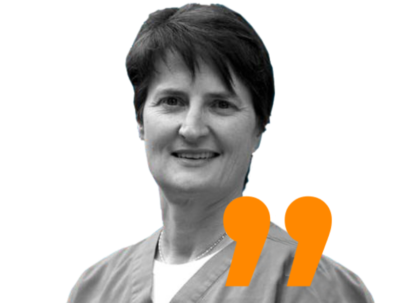 Ensure Patients Receive the Right Care at the Right Time
See how KATE empowers ED Nurses
AI Software for Emergency Departments
We help you focus clinical resources with confidence, informed by a comprehensive understanding of the patient and the care they are receiving. So you can quickly and accurately identify higher risk and significantly improve outcomes and experiences.
FDA Breakthrough Designation!
The U.S. Food and Drug Administration (FDA) has granted KATE Sepsis a "Breakthrough Device Designation", a novel and breakthrough technology.
Sepsis Alliance Summit 2023
Early recognition of sepsis remains elusive. Learn how ED Nurses at Adventist Health Glendale leveraged KATE AI to transform their sepsis program.
1,000,000 patients!
We are proud to share that over 1 million patients each year will benefit from clinical-grade artificial intelligence mitigating risk at the front door of their healthcare system. Co-Founders, Steven and Christian share their journey and vision.
UCSF Digital Health Awards Finalist
Mednition is proud to announce that we've been selected as a Rising Star Finalist in the UCSF Digital Health Awards in the EHR Innovation category!